Created in 2016 at the University of Montreal by Nicolas Bernier, Ensemble d'oscillateurs is both a research-creation and an educational project. Dedicated to the creation of a repertoire for 10 electronic music performers, the project was initially conceived as a space for thinking/playing around the musicalization and performativity of the sine wave. The project therefore also led to a research on the writing of the electronic sound, developing its own system for writing, reading and performing. Initially playing on sine wave generators during its first six years of activity, the ensemble acquired 10 synthesizers in 2023, allowing the creation of a new type of repertoire. Tonight, the ensemble is presenting the first 4 pieces composed for this new instrumentarium. Since its creation, the ensemble has participated in several festivals (Mutek, Akousma), collaborated with more than twenty artists and has released 5 records, including a trilogy on the LINE label, the last featuring pieces by Else Marie Pade and Pauline Oliveros. The project also opened the way to the research projet "Towards an Aesthetic of the Sine Wave".
Tonight, we are also taking the occasion to release Nicolas Bernier's new digital publication Structures and Wave Forms on label formes•ondes.
More information: Laboratoire forms•ondes sinusoïdale project webpage, and the Ensemble d'oscillateurs page.
The ensemble would like to thank FRQ-SC, Université de Montréal, CIRMMT and all the artists, students and researchers involved in its activities.
Ticket Reservations
Reservations for this event are now closed.
If you wish to attend, you're welcome to show up 10 minutes early and you'll be granted entry if there are any seats remaining.
For CIRMMT students wishing to have their attendance tracked for awards eligibility, please ensure to reserve your own seat.
We welcome you to share this event via Facebook.
Program
Gabriela Hébert: Traductions (Translations) (2023)
Augmented live art performance - real time

duration: 11'
Traductions /translations/ is a polysemy (a word or phrase with the capacity of having different, but related, senses and/or meanings) on its own: A quest for understanding; a quest for communication. Whether a language is universal or specific to one's own experience - it is an attempt, a reflection of an interpretation.
Nicolas Bernier: Transfert (The Transfer) (2023)
for 10 analog synthesizers

duration: 9'15"
The Transfer cycle being released this evening on Label formes•ondes, brings together a series of pieces composed between 2016 and 2023. The pieces are based on the same basic structure, but each orchestrated (sometimes radically) differently: from analog sine wave to dense digital synthesizers, or for 10 monophonic synthesizers, which is the version performed tonight. Incidentally, the cycle works on the relationships of interdependence between form and matter. The digital release is accompanied by a text published at the Librairie formes • ondes which explains in depth the creative process, the dialogues between the composer, the form and the matter.
Pierre-Luc Lecours: Poussière de soleil (Sun Dust) (2023)
for 10 analog synthesizers

duration: 8'30"
Poussière de soleil (Sun Dust) is a piece composed in homage to the painting of the same name by artist Jean-Paul Riopelle. The starting point for this piece was three recordings made on my modular synthesizer. These recordings were then separated into 10 voices that could be played by the ensemble.
Nicola Giannini: Le vent qui hurle (The Howling Wind) (2023)
for 10 analog synthesizers, metal sheets and spatialized sound(s)

duration: 14'
Wind makes the materials it encounters vibrate and resonate, and when its speed is particularly high, the created sounds can resemble howls. This is the howling wind, le vent qui hurle. With this piece, I wanted to evoke this unpredictable spatial immersive phenomenon and its sonic characteristics. The idea, as in my other works, is to question and underline the tension between human beings' desire for control and the unpredictability of nature. With this piece, I decided to study the relationship between the spatialization obtained with acoustic sound sources and that obtained with loudspeakers. I also explored compositional techniques that relate semi-modular analog synthesis to sound spatialization. The creation of this piece was an opportunity to reflect on the ritual of the concert through the position and movements of the performers, trying to diminish the distance between musicians and the audience and foster a feeling of immersion. I also tried to evoke a sense of community, trust and mutual help. For example, synthesizers are often connected together and the actions of one performer can affect the sound created by the others. Also, because of position changes, some performers prepare the patches of the synthesizers that will be played by other musicians.
Bio
Gabriela Hébert
Gabriela Hébert is a multidisciplinary artist who manipulates different concepts in a variety of forms. In her experimental approach, she exploits what technology has brought to the art world, without losing the human touch, to maintain a balance between analog and digital, the living and the digital. She specializes mainly in sound installation and real-time performance, immersing viewers in an audio-immersive experience. // Her diverse artistic career has led her to explore many fields of art, including sound design, scenography, installation, visual music, virtual reality, dance and clothing conceptualization. Among her achievements are her sound installation "COEXISTENCE" for the "vitrine sonore" at Sporobole (2023), meditative performance at FieldTest.002 (2022), several fashion show soundtracks for PROCESSVISUAL presented at the Société des Arts Technologiques (2019) and Reset/ Toronto-Fashion-week (2019) and her virtual reality "paradoxes&perceptions" for the SOIR Festival (2018).
Nicolas Bernier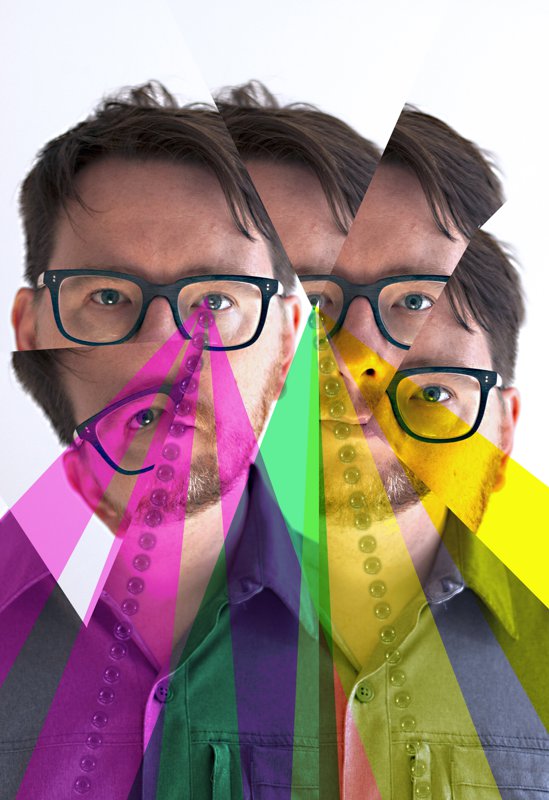 Nicolas Bernier creates audiovisual performances and installations aiming to carve a dialogue between sound and tangible matter. Shaped by his work within the fields of cinema, literature, dance and theatre companies, his own language blend together elements of music, photography, design, science, video art, architecture, light design and scenography. In the midst of this eclecticism, his artistic concerns remain constant: the balance between the cerebral and the sensual, and between organic sources and digital processing. Awardee of the prestigious Golden Nica at Prix Ars Electronica 2013 (Austria), his work has been presented all over the world for two decades. As a professor in the digital music programs at Université de Montréal, he created Ensemble d'oscillateurs in 2016 as a artistic and pedagogical project allowing the development of a repertoire for an electronic music ensemble.
Pierre-Luc Lecours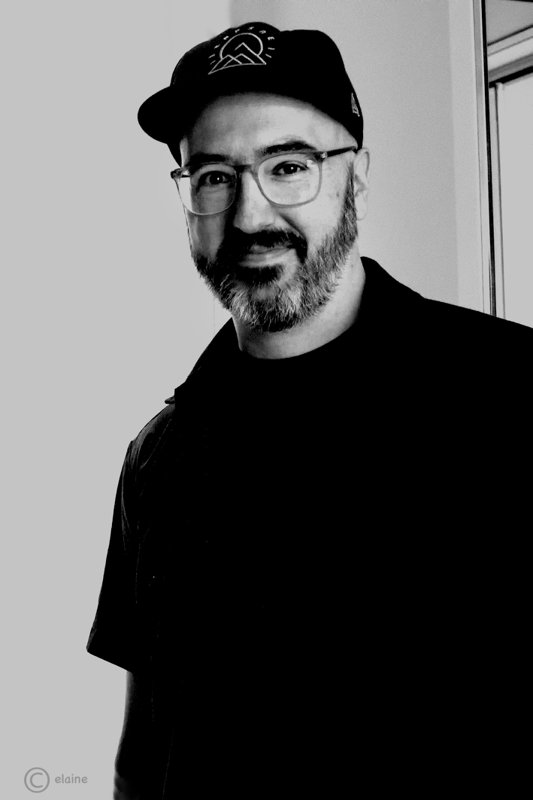 Pierre-Luc Lecours is a composer, sound and video artist based in Montréal. His work is characterized by a search for expressiveness in projects exploring an artistic process aimed at drawing relationships between form, format, and content. His influences come as much from the currents of instrumental and electroacoustic contemporary music as from electronic and experimental music. His performances feature electronic instruments combined with traditional instrumentation and written-down scoring. Doctorat candidate at Université de Montréal, he is interested in the interpretation of electronic music, the decompartmentalization of contemporary musical practices, the dialogue between various music cultures and heritages. His work won several awards and has been featured in international events, including Akousma (Québec), BIAN (Québec), Biennale Némo (France), Currents New Media (USA), INSCAPE (South Korea), Futura (France), Muslab (Mexico), MUTEK (Québec), MUTEK (Barcelona), Résonances électriques (France), Seeing Sound (UK), and Vision of Future (USA).
Nicola Giannini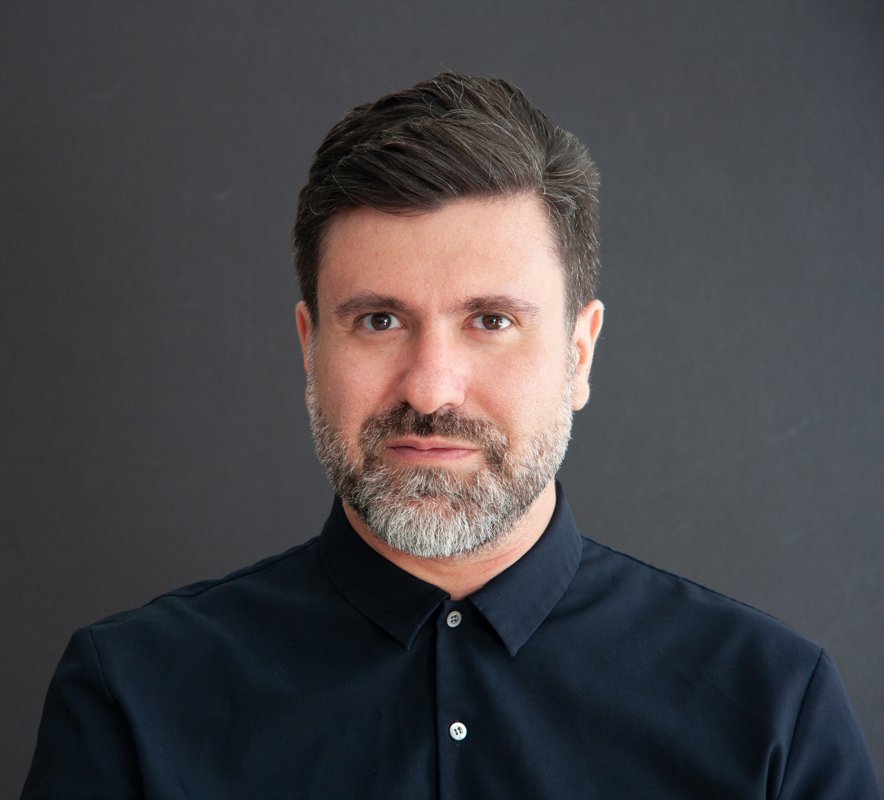 Nicola Giannini is a sound artist and an electroacoustic music composer based in Montreal, Canada. His practice focuses on immersive music, both performed and acousmatic. His works have been presented in Europe, North America, South America and Australia. He received the first prize at the 2019 JTTP competition organized by the Canadian Electroacoustic Community, the Public Prize, the Micheline-Coulombe-Saint-Marcoux Prize, at AKOUSMAtique, the multi-channel immersive music composition competition organised by Akousma (Canada) and an honorable mention at the XII Fundación Destellos competition (Argentina). Originally from Italy, Nicola is a doctoral student at the Université de Montréal, under the supervision of Robert Normandeau, where is also a research assistant at the Groupe de recherche en immersion spatiale (GRIS) and a course lecturer.