ABSTRACT
The earliest recorded rotating paper wheel, known as a volvelle (from the Latin "volvere") appeared in Raymon Llull's Ars Magna,  c. 1300 CE. Llull based his paper computer on a device called a zairja, used by medieval Arab astrologers. Later, after the advent of printing and interest in exploration, volvelles popped up in astronomical, calendrical, and navigational texts, such as Johannes Regiomontantus' Calendarium. These wheels also appeared in António Fernandez's Arte de Musica (Lisbon, 1626), until recently thought to be the earliest musical volvelles, one of which allowed for transposing intervals to any key in the circle of fifths. An even earlier text, Ambrosius Wilfflingseder's Erotemata musices practicae (Nuremberg, 1563), includes volvelles as aids in learning solmization and mensuration. An examination of its copies suggests that volvelles were more prevalent than previously thought. They are part of the series of images intended for learning music, one that reveals nuanced differences, signaling a shift—brought about by changes in compositional practice and factors related to the confessional divide—away from the hand as a vocal conceptualization of musical space and the hexachord toward a rotating circle as a symbol of the growing interest in instruments and the structure of the octave.
BIOGRAPHY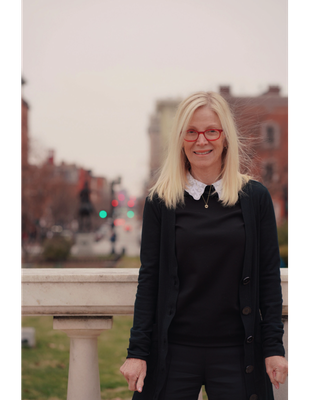 Susan Forscher Weiss (PhD, Maryland), is Professor of Musicology at the Peabody Institute, and holds a joint appointment in the Department of German and Romance Languages and Literature, Krieger School of Arts and Sciences, at the Johns Hopkins University. Publications include articles and reviews in national and international journals such as Journal of the American Musicological Society, Early Music, Renaissance Quarterly, etc. Among her book publications are Bologna Q 18: An Introduction and Facsimile Edition (1999) and Music Education in the Middle Ages and the Renaissance (2010, co-edited with Russell E. Murray, Jr. and Cynthia J. Cyrus). In 2015, Weiss, Don M. Randel, and Matthew Shaftel will release a book entitled, 'I Concentrate on You': A Cole Porter Companion. Her research involves images and memory as well as the Arabic contribution to music theory.
During her sabbatical in from 2014-2015, Weiss traveled around the world giving invited lectures in many countries, including the University of Rome, and serving as a juror in musicology and piano searches, including one in Suzhou, China. Weiss' colloquia and speaking engagements include Kings College in London, New York University in Florence, the Academia dell'Arte in Arezzo, the American Musicological Society in Milwaukee, The Renaissance Society of America in Berlin, and upcoming presentations in New York City and Brussels.
Weiss is the recipient of numerous awards from the ACLS, NEH (the latest with Ichiro Fujinaga on digital prosopography), Harvard University, and the Folger Shakespeare Library, and several from the Johns Hopkins University for innovations in teaching and technology and music cognition. In 2018, she was awarded an inaugural DELTA grant (Digital Education & Learning Technology Acceleration). She has served on a number of boards including the Executive board of the Renaissance Society of America, the Sheridan Libraries Advisory Board, and the council of the American Council of Learned Societies.  In Fall 2014 she was the Robert Lehman Visiting Professor at The Harvard Center for Italian Renaissance Studies, Villa i Tatti, in Florence and in Spring 2019, a Visiting Professor at Princeton University.