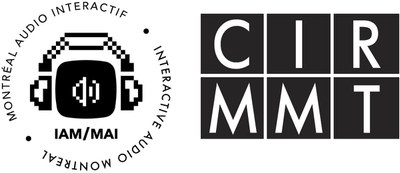 Registration
Event starts at 6pm, doors open at 5.45pm.
Space is limited; registration is available via  EVENTBRITE [LINK].
Description
Interactive Audio Montreal (IAM) and the Centre for Interdisciplinary Research in Music Media and Technology (CIRMMT) have joined forces to organize a series of cutting-edge events on the new frontiers of interactive audio: techniques, trends, challenges.
Now in its Second season!
Stay tuned.  
Programme
This IAM will be on:  "The voice performance challenge" 
IAM/MAI #11 Opening statement (M.S. Poirier, F. Tordini)
Mark Estdale [LINK]
Title: The voice performance challenge
Abstract: When we celebrate the performance of actors in games, we are in truth celebrating mediocrity when we compare our work with stage and screen. This session explores the reasons why and ideas for solutions..
About Mark estdale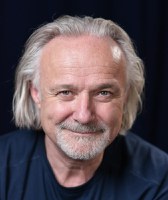 Mark has been involved with north of a thousand titles since he joined the industry in the early 90's. He founded OM, the UKs first independent voice production company in 1996 working with Sony's Formula one and Wipeout series, The Conflict Desert Storm and Anno series, Timesplitters, The Witcher, Trine, Vermintide, and many other iconic titles
IMDB
. OM, based in London & Los Angeles continues to produce dialogue for AAA titles like Horizon Zero Dawn through to micro indies titles. "We're story chasers at heart and the most interesting creative sparks are with individuals not corporations." Mark's work still continues with OM as a voice and casting director but most of his time is spent working with development teams on tools and pipelines and research that spans the world of acting, cognitive neuroscience and espionage.
Recent linkedin article:
https://www.linkedin.com/pulse/game-dialogue-tools-recording-mark-estdale/
.
...make sure to register on Eventbrite to participate to the free plug-in raffle! 
Past Editions
Please visit the IAM blog-site to know more about Interactive Audio Montreal and our past editions [
LINK
]