Presented as part of La Semaine du Son Canada in collaboration with CIRMMT.
Please note that this event will take place in French.
Registration
This event is free and open to the general public with registration. 
Description
The Voice and Soundscapes event will explore the voice as a sound object. We will begin the event with a unique musical performance exploring vocal plasticity. Then, through mini-conferences, various experts will discuss soundscapes, such as teaching environments, and affective landscapes that influence the voice. We will continue the exploration of the voice through a medical and anatomical perspective. We will conclude with a question and answer period from the audience.
Biographies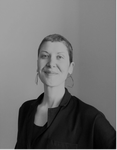 Ingrid Verduyckt is passionate about the voice in all its forms, and about the arts as a therapeutic means and a tool for transmitting knowledge. Director of Labo IV, she has a master's degree in speech-language pathology from the University of Lund in Sweden, and a doctorate in psychological and educational sciences from the Catholic University of Louvain-La-Neuve in Belgium. She is an associate professor at the School of Speech-Language Pathology and Audiology of the University of Montreal and a regular researcher at the Centre de Recherche Interdisciplinaire en réadaptation du Montréal Métropolitain.
Tiffany Chang is a speech-language pathologist-clinician and currently a Master of Science candidate in Speech-Language Pathology and Audiology at the Université de Montréal. Through her research project, Tiffany is interested in the process of speech and voice production as influenced by environmental design and visual noise. She is a member of the Centre de recherche interdisciplinaire en réadaptation du Montréal métropolitain and of Prof. Ingrid Verduyckt's Lab IV.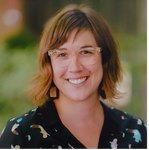 Kryshna Martineau works as an elementary school teacher. She holds a professional master's degree in preschool and elementary education and a bachelor's degree in physical education and Health Education at the University of Sherbrooke. Physical activity and well-being are an integral part of her lifestyle. She is interested in the practice of mindfulness in order to integrate into her teaching interventions oriented towards wellness, self-discovery and learning to live with others, nature and life. Her focus is on educational practices in line with awareness, wonder, caring communication and creativity.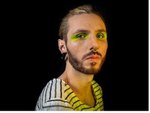 Maxime Daigneault (Arakmi) is a composer, vocal artist, movement artist and educator based in Tiohtià:ke | Montreal, Canada. In his project, he seeks to merge the spiritual, the rational and the emotional to construct symbolic meanings that unfold through multiple perceptual modalities.

Édith Coulombe is a master's candidate in speech-language pathology at the Université du Québec à Trois-Rivières. She has a bachelor's degree in psychology from the Université de Montréal and has been working as a research assistant in Ingrid Verduyckt's laboratory for several years. Édith has worked on various projects as a research assistant, the most recent being the Baladovoix: Ma voix, ma santé, mon métier! As part of the Baladovoix, Édith is the project coordinator. She is involved in the design of the episodes, the interviews, the recording of the episodes, the audio editing, the scheduling, and the promotion.

Anne-Marie Vachon, a speech-language pathologist who graduated from the Université de Montréal in 2012, practices as a clinician at the Haut-Richelieu Hospital. A passionate speech-language pathologist and herself a great user of the voice, Anne- Marie has developed an expertise in this field in recent years. She is now the owner of the Dévoixlée clinic, a clinic specialized in the promotion of a healthy voice, voice harmonization and the perpetuation of vocal potential for all professionals with vocal needs, on the south shore of Montreal.

Maude Desjardins completed her PhD at the Medical University of South Carolina and her postdoctoral studies at the University of Delaware, in the laboratory of Dr. Katherine Verdolini Abbott. She is currently an assistant professor in the Department of Rehabilitation at Laval University and a researcher at the Centre interdisciplinaire de recherche en réadaptation et intégration sociale (Cirris). Her research interests focus on various issues related to voice disorders, particularly those related to the development and treatment of muscle tension dysphonia and age-related voice disorders. His work focuses on investigating how patients' respiratory and psychological profiles contribute to the perpetuation of such problems, in order to validate established clinical practices in the field of speech-language pathology and to guide the development of new personalized therapies. 

Dr. Andrée-Anne Leclerc is an ENT (ear, nose and throat) surgeon with a unique expertise in the treatment of voice, swallowing and breathing problems. After obtaining her medical degree from the University of Montreal, she completed her residency in otolaryngology and cervico-facial surgery. At the same time, she also completed a master's degree in biomedical research to further develop her medical research skills. With her expertise, she has treated hundreds of people in Canada and the United States with various laryngeal disorders. She works closely with voice professionals such as international singers and artists, who use her expertise to evaluate, treat and operate on their vocal cords. Dr. Leclerc practices at Maisonneuve-Rosemont Hospital, the Centre Hospitalier Universitaire de Montréal (CHUM), the Montreal ENT Institute, the Clinique Médicale Angus and Santa Cabrini Hospital, while participating in specialized continuing education to keep abreast of best practices in her field. She is also a clinical assistant professor in the Department of Surgery at the University of Montreal.

Dr. Sarah Martineau has been a speech-language pathologist since 2009. She specializes in the rehabilitation of speech-language neuromotor disorders of various etiologies, including voice disorders, speech disorders, swallowing disorders, and facial paralysis. Since 2020, she has been a clinical assistant professor at the School of Speech-Language Pathology and Audiology of the Université de Montréal. She completed her PhD in Biomedical Sciences, Option Speech-Language Pathology, at the University of Montreal and is pursuing her post-doctoral training at the University of Pittsburgh and at the École de Technologie Supérieure de Montréal. Her research projects aim to validate assessment tools, and to study the effectiveness and mechanisms of action underlying speech-language pathology interventions in neuromotor disorders, using different perspectives and tools, including articifial intelligence. Her work has supported many clinicians and patients in the complex process of facial rehabilitation, and will help to understand how SLP interactions influence the outcome of speech therapy.

Pascale Goday is a teacher in music education and choral singing at the Collège international Marie de France in Montreal. A musician-pedagogue, she is a doctoral student at the University of Quebec in Montreal (in cotutelle with the University of Toulouse 2 Jean Jaurès (UTJ2)). She holds a Master's degree in music (UTJ2) and the Capes d'éducation musicale et de chant choral (Ministry of National Education, France) She obtained a prize for oboe at the CRR of Montauban. She is president of La Semaine du Son Canada. She is a two-time recipient of the Essor Recognition Prize awarded jointly by the Quebec Ministries of Education and Culture for her pedagogical projects: Une approche de l'écologie sonore adaptée à l'école (2019) and La mémoire des murs (2021). Experienced in the techniques of choral conducting and non-idiomatic improvisation, she is the dedicatee of several pieces of contemporary music for solo voice.

Audrey Bourgon is a Master's candidate in speech therapy at the School of Orthophony and Audiology of the University of Montreal. She was involved in the co-creation of the Baladovoix: My voice, my health, my job! As part of her supervised work, Audrey Bourgon is interested in the scope of the Baladovoix as a knowledge transfer tool and is evaluating the impact of self-training based on the podcast featuring speech therapists and teachers.