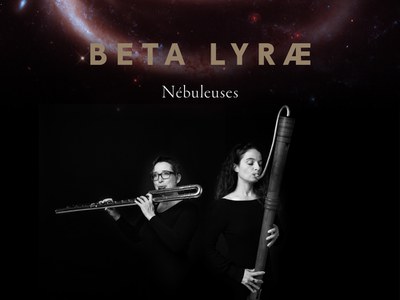 Registration
Space is very limited
; register now to ensure your seat! 
Registration - Workshop: Beta Lyræ: Multimedia scores
Description
Terri Hron and Cléo Palacio-Quintin work together as composer-performers of augmented instruments in various projects including the duo Beta Lyræ. In their electroacoustic and multimedia research-creation collaborations, expanding their understanding and creativity with scores is a constant. Their presentation will include examples from Beta Lyræ's repertoire, as well as their current notation concerns. Participants are invited to bring their scores under development in order to share ideas and receive feedback. 
Terri Hron et Cléo Palacio-Quintin travaillent ensemble comme compositrices-interprètes d'instruments augmentés dans plusieurs projets, dont le duo Beta Lyræ. Dans leurs collaborations de recherche-création électroacoustique, l'extension de leur savoir et de leur créativité avec les partitions est une constante. Leur présentation donnera des exemples du répertoire de Beta Lyræ, ainsi que de leurs expériences de notation actuelles. Elles invitent les participants à apporter leurs partitions en cours de développement pour partager leurs idées et recevoir des commentaires.