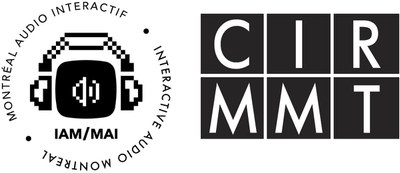 Registration
Event starts at 6pm, doors open at 5.45pm.
Space is limited; registration is available via EVENTBRITE [LINK].
Description
Interactive Audio Montreal (IAM) and the Centre for Interdisciplinary Research in Music Media and Technology (CIRMMT) have joined forces to organize a series of cutting-edge events on the new frontiers of interactive audio: techniques, trends, challenges.
Now in its Second season!
Stay tuned.  
Programme
This IAM will be on:  "Sound Design practices for open worlds" 
IAM/MAI #10 Opening statement (M.S. Poirier, F. Tordini)
Matthew Smith, Audio Director - EA Motive (ex-Rockstar North)
Title: Designing for the unknown: creating the sound of massive open worlds
Abstract: All products take on a life of their own when you release them into the wild, but none more so than open-world video games - how do you design something that within an hour of launch you'll see on Twitch doing things you never imagined during years of development and testing? In this talk I'll describe some of the ways we went about it while creating the audio for GTA V - what worked, what didn't, what haunts me still, and why you should drive an ice-cream van backwards.
About Matthew Smith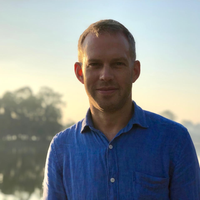 I spent over a decade at Rockstar North, as audio director overseeing the sound for Grand Theft Auto and Red Dead Redemption, and have recently been an advisor and non-exec director to ambitious audio startups SpeakAi and Krotos - with a background in technology before discovering audio, I love the magic that happens when tech and art come together. As a firm believer in the power of videogames to connect with people, and the often under-the-radar role of audio in helping that happen, I've recently moved to Montreal (the greatest city on Earth?) to be an Audio Director at EA Motive, looking to innovate wherever I can, and help push our industry forward again.
...make sure to register on Eventbrite to participate to the free plug-in raffle! 
Past Editions
Please visit the IAM blog-site to know more about Interactive Audio Montreal and our past editions [
LINK
]