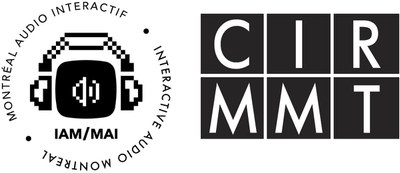 Please note that, due to unforeseen circumstances, this event has been postponed from January 16th to February 13th. We apologize for any inconvenience this change might have caused.
Registration
Event starts at 6pm, doors open at 5.45pm.
Space is limited; registration is available via  EVENTBRITE [LINK].
Description
Interactive Audio Montreal (IAM) and the Centre for Interdisciplinary Research in Music Media and Technology (CIRMMT) have joined forces to organize a series of cutting-edge events on the new frontiers of interactive audio: techniques, trends, challenges.
Now in its Second season!
Stay tuned.  
Programme
This IAM will be on:  "Archiving video game sound" 
IAM/MAI #12 Opening statement
Fanny Rebillard & David Viens
Archiving video game sound: Cultural legacy or reusable assets? 
Abstract: Archiving too often tends to be seen from the patrimonial angle: we talk about museums and public archives, but data preservation internally at game development companies and in the private sector is just as important although less common. Keeping a viable trace of interactive audio and audio relying on specific hardware and software is still problematic in the video game, electroacoustic and mixed-music fields. In this talk, we will see past experiments from the organizational side, and also some tools created outside of the official circuit to emulate complicated systems. Sometimes, in order to recover the original sounds, we frequently have no choice but to rely on analysis and reverse engineering.
---
Archives sonores des jeux vidéo : héritage culturel ou ressources recyclables ?
Abstract: L'archivage est trop souvent envisagé du seul point de vue patrimonial : on parle des archives des institutions officielles et publiques, alors que la conservation des données en entreprises est un pan bien moins connu et tout aussi important. Pourtant, conserver
correctement des sons destinés à être interactifs et dépendants de matériel spécifique, de la musique de jeux au sens large, pose de nombreux problèmes. Au cours de cette conférence, nous parlerons tant de travaux déjà entamés d'un côté organisationnel, que d'outils mis en place en dehors du circuit, pour recréer et émuler les sons de systèmes particulièrement complexes. En effet, retrouver des sons d'origines ne peut parfois reposer que sur l'analyse et le reverse engineering.
Biographies
Fanny Rebillard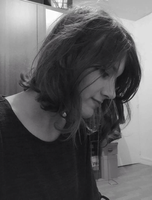 Fanny Rebillard is a French musicologist and digital archivist who graduated from the Sorbonne University and the ENSSIB school. She conducts research about sound preservation in video games and writes about music for multiple websites and specialized journals such as
Gamekult.com and Canard PC Hardware. She is also known for her Twitter threads about video game sound and preservation (@cactuceratops) and gave multiple talks about these topics in universities, podcasts and game-oriented festivals.






David Viens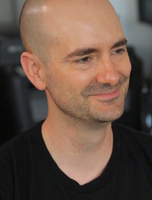 A graduate of the University of Montreal in Computer Science and founder of 'Plogue' in 2000, David is a passionate emulator of audio generators in video game consoles. David has studied and emulates low-level sound chips for more than 15 years, contributing at once the
well-known meta-emulator 'MAME' and his own commercial synthesizers (VST) within his company. 
 ---
FANNY REBILLARD
Fanny Rebillard est diplômée de la Sorbonne (Paris IV) en musicologie et de l'ENSSIB en archivage numérique. Archiviste de profession, elle mène des recherches sur la préservation du son dans les jeux vidéo et écrit sur la musique pour divers sites et journaux spécialisés (gamekult.com, Canard PC Hardware). Elle est plus connue pour ses travaux de vulgarisation sur Twitter (@Cactuceratops) et est régulièrement appelée pour donner des conférences sur l'histoire de la musique de jeux et les problématiques d'archivage.
DAVID VIENS
Diplômé de l'UdeM en Informatique et fondateur de 'Plogue' en 2000. Passionné d'émulation de générateur audio des consoles de jeux vidéo, David étudie et émule les puces de son à bas niveau depuis plus de 15 ans, contribuant à la fois au méta-émulateur très connu 'MAME' et à ses propres synthétiseurs (VST) commerciaux au sein de son entreprise.
...make sure to register on Eventbrite to participate to the free plug-in raffle! 
Past Editions
Please visit the IAM blog-site to know more about Interactive Audio Montreal and our past editions [
LINK
]